Tiimberlake Industrial Park - Reeves Site
WTIA lists information as provided by the entity submitting the building or site for marketing purposes. This information is subject to change.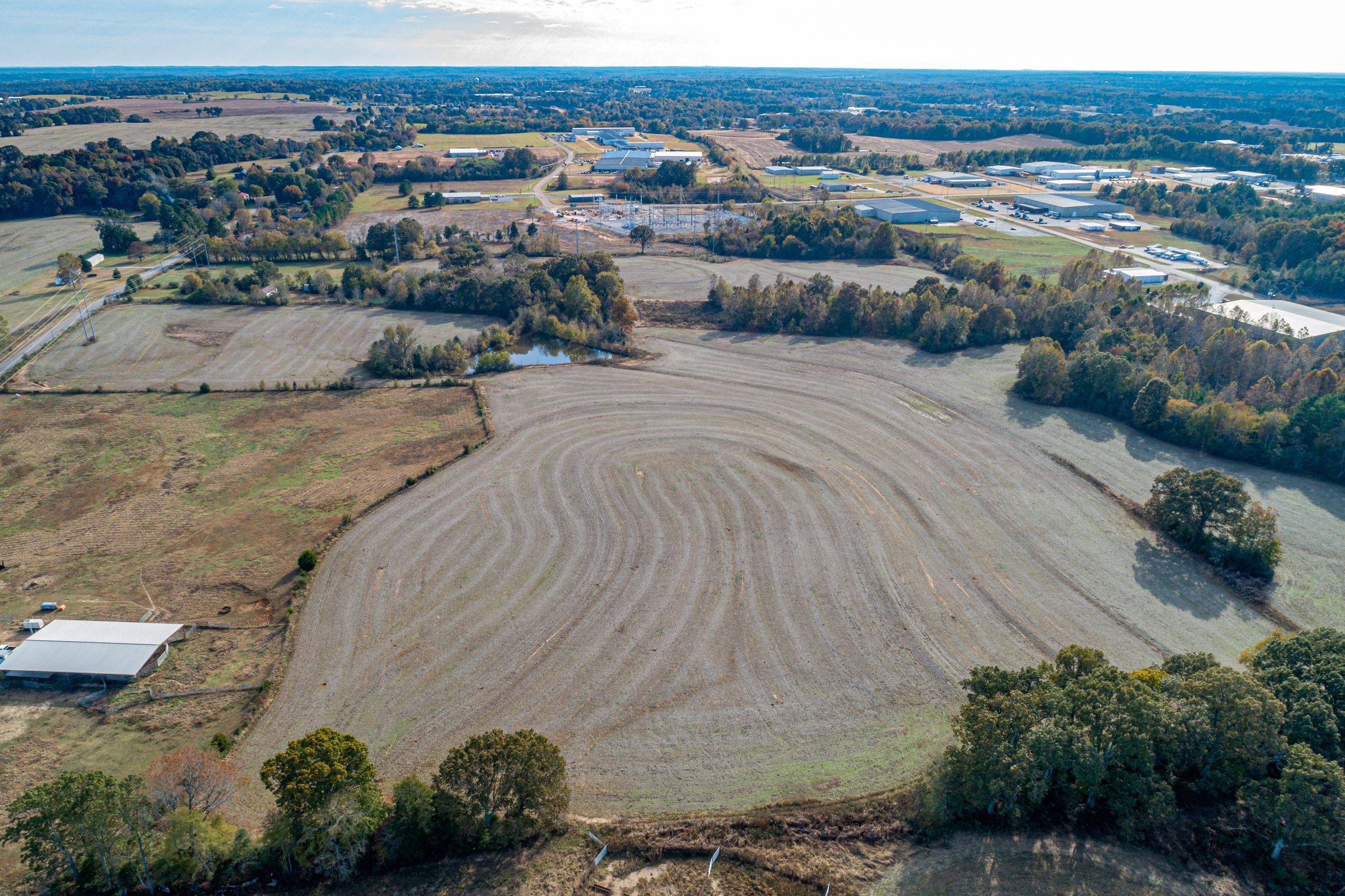 Description:
100+ Acre site located half-way between Nashville and Memphis. I-40 exit 108 at Highway 22 provides excellent access to the site. New 25 megawatt substation adjacent to the property. 80% of the U.S. population can be reached in less than a 1 day drive. The available site is located in an area planned for industrial development.
Site Details
| | |
| --- | --- |
| Address | 1 Kirby Drive Extended |
| City: | Lexington |
| County: | Henderson |
| State: | TN |
| Zip: | 38351 |
| Acreage: | 134 |
| Railroad: | |
| Sale Price: | negotiable |
| Lease Price: | not for lease |
Infrastructure:
| | |
| --- | --- |
| Interstate: | I-40 |
| Distance To Interstate: | 5 |
| Highway: | Highway 22 |
| Distance To Highway: | .6 miles |
| Port: | Port of Memphis |
| Distance To Port: | 119 miles |
| Airport: | Memphis International Airport |
| Distance To Airport: | 116 miles |
Utilities
| | |
| --- | --- |
| Natural Gas: | Lexington Utilities; 6" main |
| Electric: | Lexington Electric System; 3 phase |
| Water: | Lexington Utilities; 12" main |
| Waste Water: | |
| Telecom: | AT&T |
More Information About Henderson County
| | |
| --- | --- |
| Population: | 28,117 |
| High School Graduates | 283 |
| Labor Force: | 11,976 |
| Unemployment: | 673 |
| Unemployment Rate: | 6 |
| County Website: | County Website |
| County Demographics: | Download |
| County Worker Flow: | Download |
Labor Shed Data For Henderson County
| County | 2019 Population | 2019-2020 HS Graduates | June Labor Force | June Unemployed | June Unemployment Rate |
| --- | --- | --- | --- | --- | --- |
| Benton | 16,160 | 157 | 6,589 | 435 | 6.6 |
| Chester | 17,297 | 195 | 8,616 | 409 | 4.7 |
| Decatur | 11,663 | 142 | 4,336 | 328 | 7.6 |
| Hardin | 25,652 | 213 | 10,305 | 637 | 6.2 |
| Henderson | 28,117 | 283 | 11,976 | 673 | 5.6 |
| Madison | 97,984 | 618 | 49,992 | 2,924 | 5.8 |
| McNairy | 25,694 | 346 | 8,183 | 624 | 7.6 |
| Carroll | 27,767 | 312 | 11,925 | 722 | 6.1 |
Other Buildings in Henderson County
Other Sites in Henderson County