Port of Cates Landing FTZ Transit Shed/Warehouse
WTIA lists information as provided by the entity submitting the building or site for marketing purposes. This information is subject to change.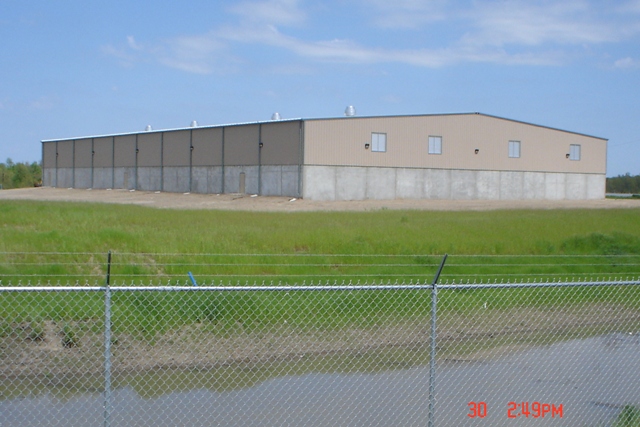 Description:
Utilities are planned to be upgraded. 2-bus substation can be located approximately 0.25 mile south. Engineered drawings have been completed to upgrade the sewer line to a 12 inch forced main and to upgrade the water main to 12 inch. A 12 inch water line has been installed in the Port in anticipation of supply upgrades. Larger supply mains to the Industrial Park are available so construction for these utilities are being withheld to assure compliance with user needs. As a general comment, construction of utility upgrades can be completed within the construction timelines of a locating industry.
Click here for Spec Sheet
Building Details
| | |
| --- | --- |
| Address | 0 Cates Landing Road |
| City: | Tiptonville |
| County: | Lake |
| State: | TN |
| Zip: | 38079 |
| Square Footage: | 37,500 |
| Acreage: | 3000 |
| Railroad: | feasible |
| Loading Dock: | 5 dock doors; 5 drive-in doors |
| Ceiling Height: | 24' - 30.5' |
| Floor Thickness: | 8" |
| Sale Price: | not for sale |
| Lease Price: | negotiable |
Infrastructure:
| | |
| --- | --- |
| Interstate: | I-155 |
| Distance To Interstate: | 28 miles |
| Highway: | Highway 22 |
| Distance To Highway: | adjacent |
| Port: | Port of Cates Landing |
| Distance To Port: | adjacent |
| Airport: | Memphis International Airport |
| Distance To Airport: | 135 miles |
Utilities
| | |
| --- | --- |
| Natural Gas: | Lake County Utility District |
| Electric: | Gibson County Electric Membership Corporation; 12500 volt |
| Water: | City of Tiptonville; 4" main |
| Waste Water: | City of Tiptonville; 12" main |
| Telecom: | AT&T, Charter, TEC, Ritter Communications |
More Information About Lake County
| | |
| --- | --- |
| Population: | 7,468 |
| High School Graduates | 53 |
| Labor Force: | 1,805 |
| Unemployment: | 191 |
| Unemployment Rate: | 11 |
| County Website: | County Website |
| County Demographics: | Download |
| County Worker Flow: | Download |
Labor Shed Data For Lake County
| County | 2017 Population | 2017-2018 HS Graduates | December Labor Force | December Unemployed | December Unemployment Rate |
| --- | --- | --- | --- | --- | --- |
| Dyer | 37,463 | 408 | 17,048 | 1,127 | 6.6 |
| Fulton, KY | 6,192 | 35 | 2,064 | 116 | 5.6 |
| Hickman, KY | 4,520 | 48 | 1,746 | 85 | 4.9 |
| Lake | 7,468 | 53 | 1,805 | 191 | 10.6 |
| Obion | 30,385 | 353 | 13,055 | 951 | 7.3 |
| New Madrid, MO | 17,582 | 188 | 8,395 | 531 | 6.3 |
Other Buildings in Lake County
Other Sites in Lake County
Send me more information on Port of Cates Landing FTZ Transit Shed/Warehouse